This is your year to sleigh the holidays!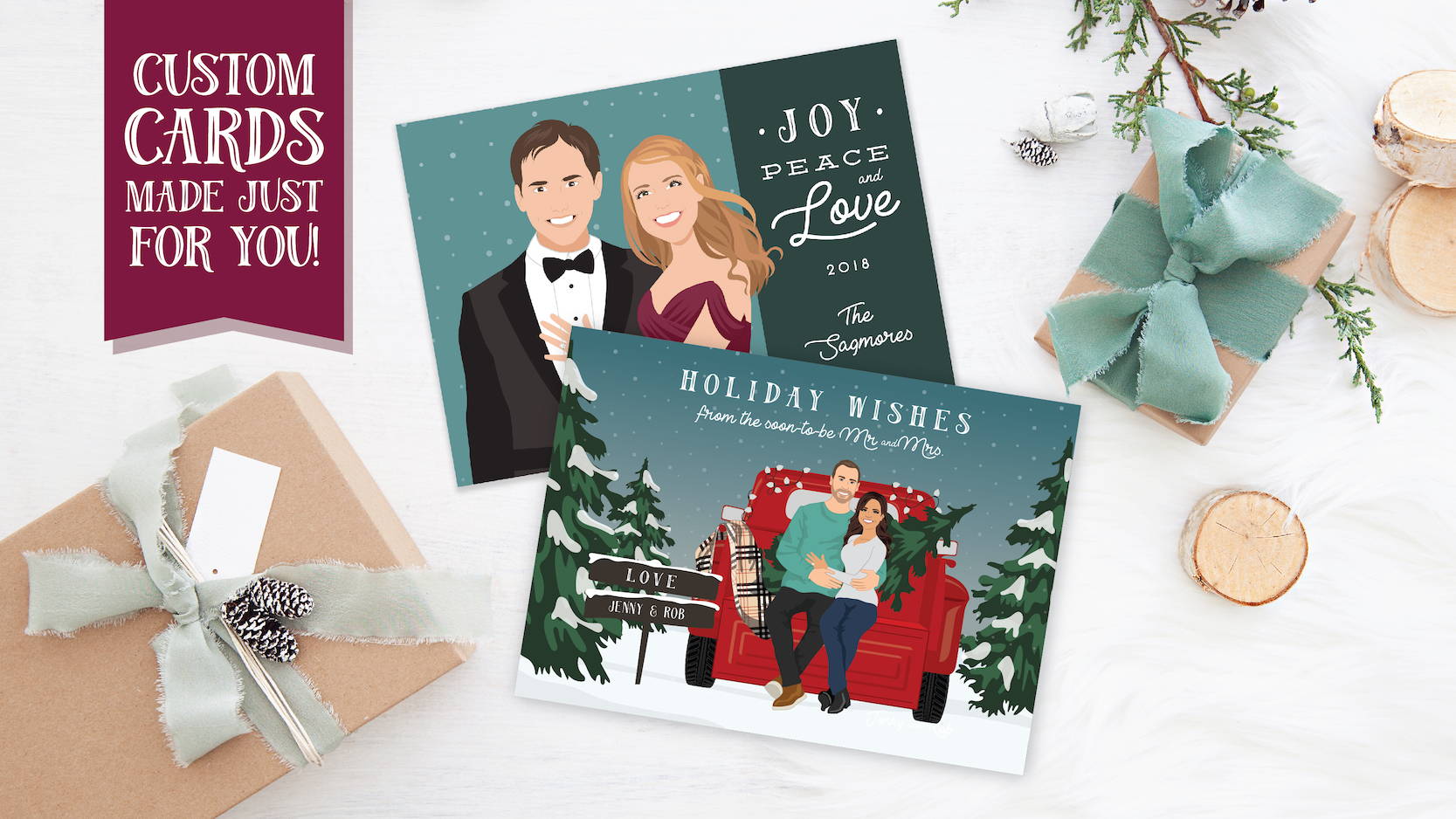 Holiday cards by Miss Design Berry are 100% custom illustrated and feature portraits of you! Perfect for couples, families, and even corporate cards! Every single detail of the cards are designed exactly as you want based on the photos and details you provide to us after you purchase. We even have digital files that you can get and print yourself or send via email!


If you got engaged or married in 2019 then it's time for you to start your own tradition of sending out a holiday card! Our First Married Christmas and Engaged Holiday cards feature all the details that make your love story special! Include pets, outfits, locations and of course your RING :)

A Few Things You Might Be Wondering

I definitely want custom cards - will they cost me all the money?

Click on the Live Chat Box at the bottom of your screen and one of our team members can answer all your pricing questions and share this week's promotions.

I need them soon. Like really soon. Do I have time?

Heck yes, you have time. We have rush options for as soon as next day. Start a Live Chat to hear your options.

OK! You sold me! What do I do now?
You can either Shop Now on your own, or have one of our Live Chat consultants set up a custom invoice for you, to make things easier!