one-of-a-kind art that will make your guests say "OMG!"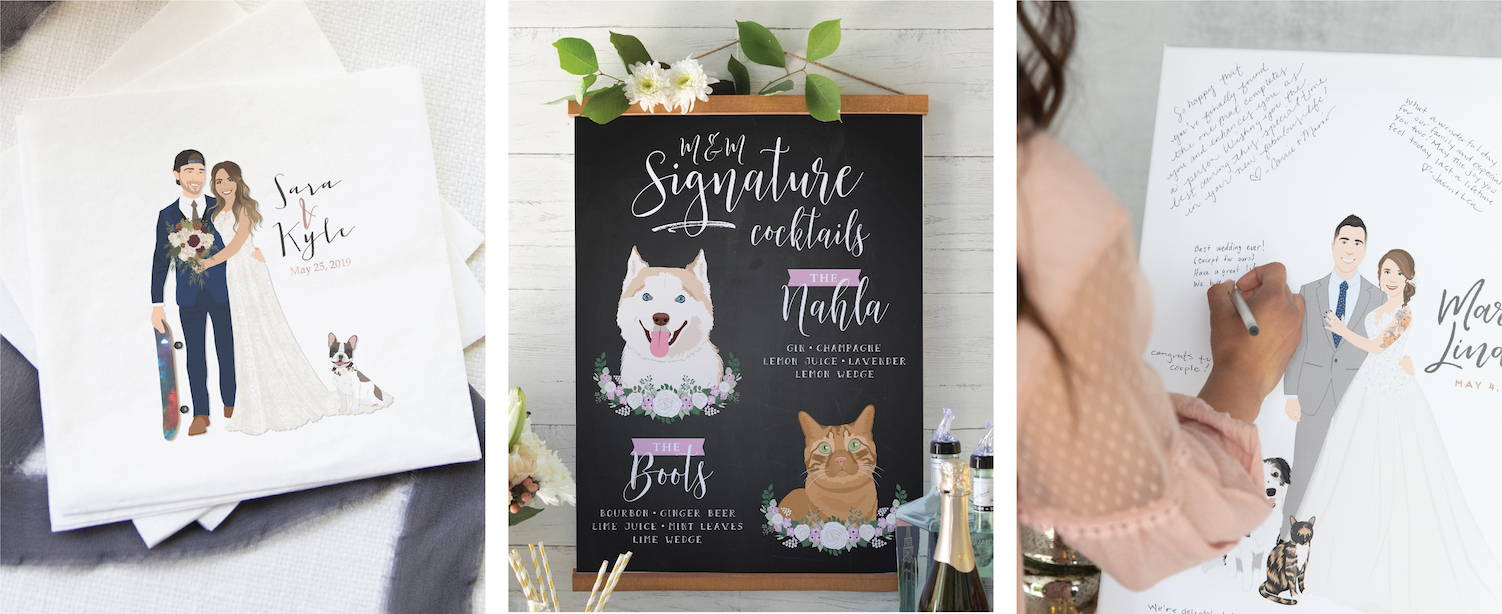 Miss Design Berry creates one-of-a-kind pieces of artwork and stationery for your once-in-a-lifetime days! Whether it's our best-selling Portrait Guest Book Alternative, or a Signature Cocktail Sign with your pets, every single piece we create brings serious WOW factor that your guests won't stop talking about!
Let's be real - between the stress of choosing a venue, and the guilt of those guest list cuts, you deserve a little somethin' for you. And, we'll make it really fun and easy. Pinky Swear. Oh, and we offer some sweet deals if you purchase 6+ months ahead of your wedding :)

Still Need Another Reason? Here's Three.
1. Use Beyond the Wedding. Unlike most wedding purchases, our prints are designed to become decor in your home after the "I do's". So, you can finally give those bare walls a little love. 2. Less Waste. You won't throw our custom art away after the big day. Yay, environment and wallet! 3. Puppies. Really. A portion of every single purchase goes to support the Beagle Freedom + Rescue Project, a charity that we are super passionate about.
A Few Things You Might Be Wondering

I definitely want a custom piece - will it cost me all the money?

Click on the Live Chat Box at the bottom of your screen and one of our team members can answer all your pricing questions and share this week's promotions.

My wedding is soon. Like really soon. Do I have time?

Heck yes, you have time. We have rush options for as soon as next day. Start a Live Chat to hear your options.

OK! You sold me! What do I do now?
You can either Shop Now on your own, or have one of our Live Chat consultants set up a custom invoice for you, to make things easier!